Thinking of a Northern Rivers Tree Change?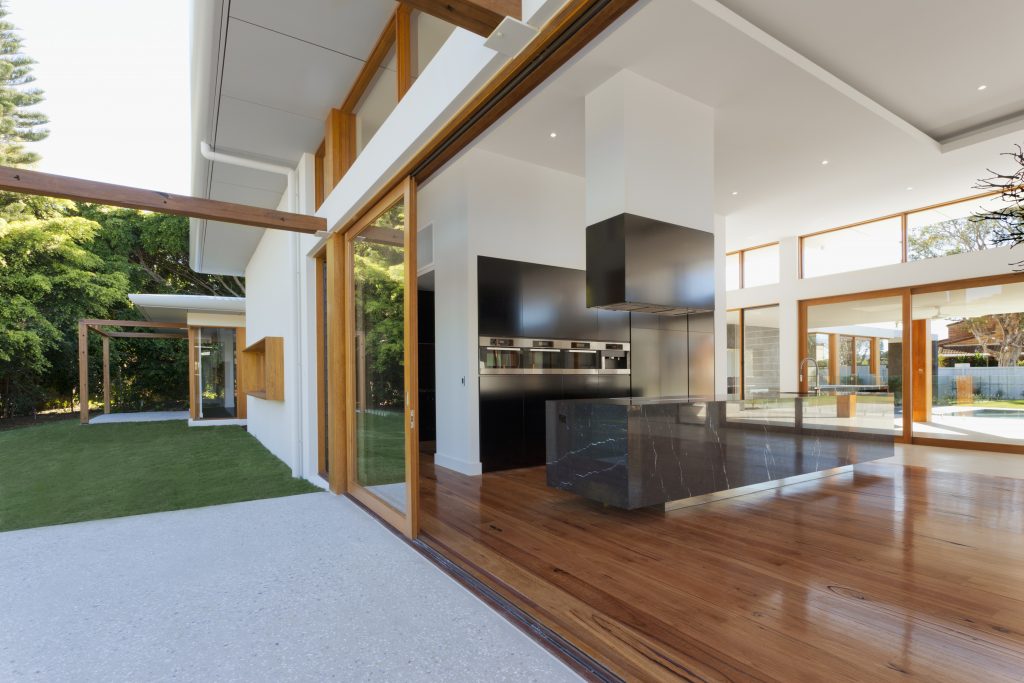 The Northern Rivers region from Tweed Heads to Coffs Harbour is famous for its vast, white sand beaches and world-renowned surf with Byron Bay as the ultimate beach side holiday Mecca. You cannot question the enduring appeal for holiday makers but the beauty of the region and the draw for those who call it home spans far beyond the shorelines. If you venture inland from the coast, you'll find yourself winding through lush, green, rolling hills with panoramic views of magnificent mountain ranges. As you wind down through country roads flanked by tree barrels you'll often stumble upon waterfalls and swimming holes connected by an abundance of rivulets and streams. This unique topography and the pockets of lush, subtropical rainforest that cover it, are all thanks to ancient volcanic activity that has left the Northern rivers with rich soil perfect for agricultural endeavours.
Dreaming of Acreage?
The beauty of this part of the world has not gone unnoticed and while house prices in the region have reached historical highs, land prices have remained rather equitable for those willing to do the work. In the last 12 months over 150 acreage properties have sold with another 54 properties listed at present. Australian Bureau of Statistics data reveals that the Australian dream home is comprised of four bedrooms, two bathrooms, two car spaces and is set on a minimum block size of 626 sqm, close to amenities and schools. To achieve this dream in the Byron Bay region for an existing house, prices of properties sold in the last 12 months start at $1.3 million and range beyond $8.4 million with only 28 listings, limiting the Aussie dream to a select few.
Average cost of building your home 
But if you're willing to put in the time and create your dream home from scratch, there are endless possibilities. The average cost to build a home in 2021 ranges from $900/sqm – $3100/sqm depending on your region and the level of your finish from basic to custom luxury. If you were considering building a home to align with the national average, you would be looking at close to $1 million but jumping to $2.9 million for the Byron Bay average, with the house size ranging from 250 – 350sqm. Hypothetically, if you were to build a 229.8sqm home, the building portion of your project would set you back about $320,238. To fit within or below the $1-1.1 million mark you would need to purchase a property for $780,000 or less.
Case Study: Tree Change To Wollumbin
Within the last year a 100-acre property covered with pristine rainforest, bordering on World Heritage listed Mt Warning National Park with views of the stunning Wollumbin sold for $650,000. The property was 15km to the local town of Murwillumbah with hospital, schools, cafes and all amenities. Closer to the coast, 121 acres sold for $680,000 in the quaint village of Burringbar just 15 minutes to the increasingly popular Brunswick Heads township where the median house price is $1.7 million. The property was partially cleared and levelled on the elevated portion of the land, ready for building commencement. The remaining portion included an abundance of horse-riding trails, palms, fern trees, a creek and multiple dams. Completely left of field, a 6.5-acre block, with building approval just outside an established community, only 35 minutes to Coffs Harbour and the surrounding beaches sold for $145,000 proving the Australian dream of home ownership under $500,000 is still achievable. The block again was prepped for building commencement but featured forest, a rivulet and was less than 10 minutes to local schools and cafes.
Unlike with an existing dwelling where it is the luck of the draw, when purchasing acreage, you have the space and the opportunity to design and build a home that truly aligns with your values and goals. While you could stick with the dream of a regular home your options for design are only limited to your imagination and budget. The ideal build will consider the outlook of the property, orienting the home to take advantage of the view from the rooms in which you will spend the most time. With clever design and orientation, you can harness the natural warming and cooling factors of the elements, incorporating these into an energy efficiency plan for the home.
Getting Council Approval On Your Acreage Property
When considering a building project prior to or just after the purchase of acreage, council approval will need to be obtained. The processes can be lengthy, arduous and confusing at the best of times which can lead to costly mistakes. East Coast Building Consultants have over 20 years' experience liaising with the Ballina, Byron, Richmond, Clarence and Tweed Shire councils on your behalf. If you're dreaming of building on acreage in the Northern Rivers, give our team of professional private certifiers a call to get the ball rolling on your project.
Statistics quoted in this article are drawn from this Australian Bureau of Statistics Report and this real estate data overview.