Getting Your Construction Certificate to Build Your Home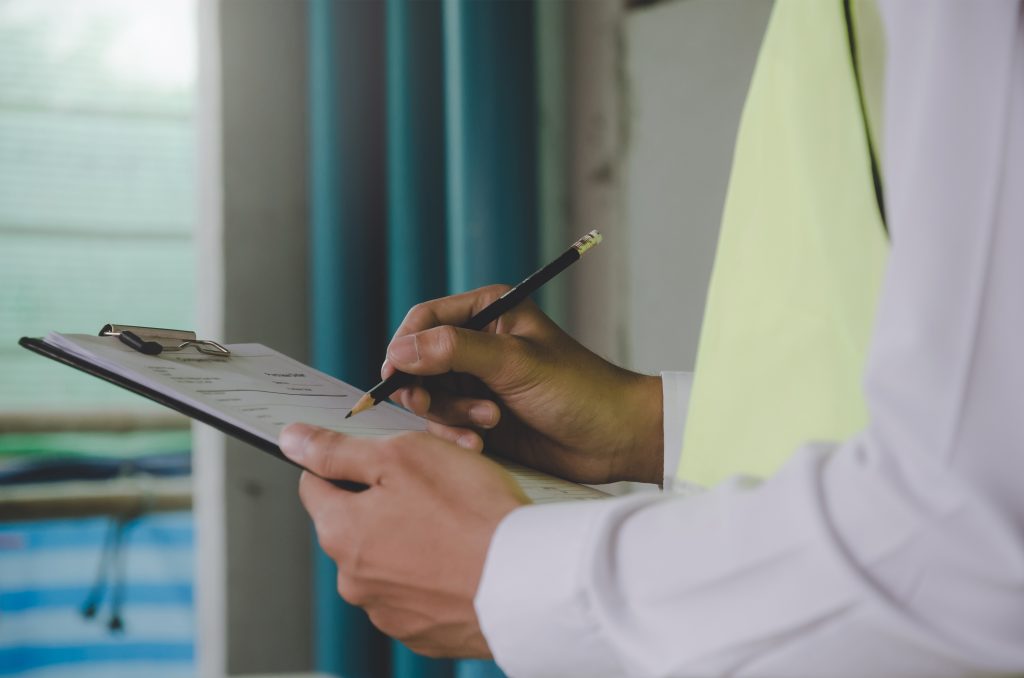 There is no doubt that planning to build your new home can be a very exciting time, however, the paperwork in the lead up to breaking ground and every box that needs to be ticked prior can leave your head spinning.
You can choose to navigate this process yourself or engage the services of a private building consultant. While many people are somewhat familiar with the term Development Application (DA), often they are not aware of the process proceeding with the submission of an application or that before you commence any building work, you must obtain a Construction Certificate.
A Construction Certificate will include detailed building plans, engineering plans and specifications. The certificate also identifies whether the building plans align with the Building Code of Australia. You can apply for this through the local council or an accredited certifier and either option will become your Principle Certifying Authority.  They are responsible for ensuring that compliance and legislative requirements are being met by scheduling and carrying out inspections at 'critical stages' of the building process. They will also be able to provide you with an Occupation Certificate when all the work is concluded, this signifies that all work has met relevant standards and that the building is safe for you to inhabit.
A Construction Certificate is a critical part of your DA as no work is permitted to commence prior to obtaining the certification. It is possible to apply for both at the same time but if you wish to apply individually then you must apply for a DA prior to a Construction Certificate as this cannot be issued until a DA has been issued.
There are 6 steps in the development consent and construction approval process. Prior to lodging your DA you will need to check the planning controls are in place for your property, this information should be included in your sales contract. If not, you can request this information from the local council. A site analysis must be carried out by an architect, draftsperson or designer to ensure your build fits within the characteristics of the neighbourhood and how the natural elements of the landscape could affect the building process. You must begin to assemble a team of certified tradespeople to carry out the work, book a pre-lodgement meeting with your local council and have a thorough understanding of the added costs that this process adds to the overall budget of your build.
By making sure you meet all of the pre-lodgement steps you are less likely to encounter longer than necessary delays in your DA assessment. Once the council has assessed your DA and provided an outcome, this is where it is wise to engage the help of an accredited building certifier, as they can provide expert-level guidance, keep a close eye on the building process and issue both your Construction and Occupation certificates. East Coast Building Consultants have over 15-years' experience liaising with the Ballina, Byron, Tweed, Lismore, Richmond Valley, Kyogle, and Clarence Valley councils and local trades in each area. If you're about to embark on the journey to building your home in The Northern Rivers, contact us today for more information.
Below is the development consent and construction approval process and responsible certifying bodies:
Stage 1: Pre-lodgement
Planning controls
Site Analysis – Architect
Assembling a team – A building contractor who can subcontract all necessary trades or you can contact each trade individually
Pre-lodgement meetings with the local council
Assessing all potential additional costs
Stage 2: Stage 2 – Lodgement and initial administration by the council of your application
Lodge your assessment ready DA with council
Neighbour notification – council
Referrals to experts to ensure your DA contains adequate information
Allocation of your assessment officer, this will be your key point of contact
Stage 3: Assessment
Your DA is formally assessed by the local council
Liaison with the council for possible additional information requests
Stage 4: Determination
There are three possible outcomes for your DA:
Development consent – granted with conditions
DA refusal – with reasons
Deferred commencement consent – cannot commence until one or more important issues are addressed.
Stage 5: Get your Construction Certificate and organise the construction
Obtain a Construction Certificate from council or private accredited certifier, this will be your Principle Certifying Authority (PCA)
Liaise closely with PCA and builder throughout construction processes to ensure you meet the terms of your development consent and organise inspections.
Stage 6 : Get your Occupation Certificate
If satisfied, your PCA will be able to issue you an Occupation Certificate and you are free to enjoy your new home!
Information obtained and paraphrased from: https://www.planning.nsw.gov.au/Assess-and-Regulate/Development-Assessment/Your-guide-to-the-DA-process/Development-assessment-and-construction-approval-processes