Don't Move. Improve! The case for renovations & extensions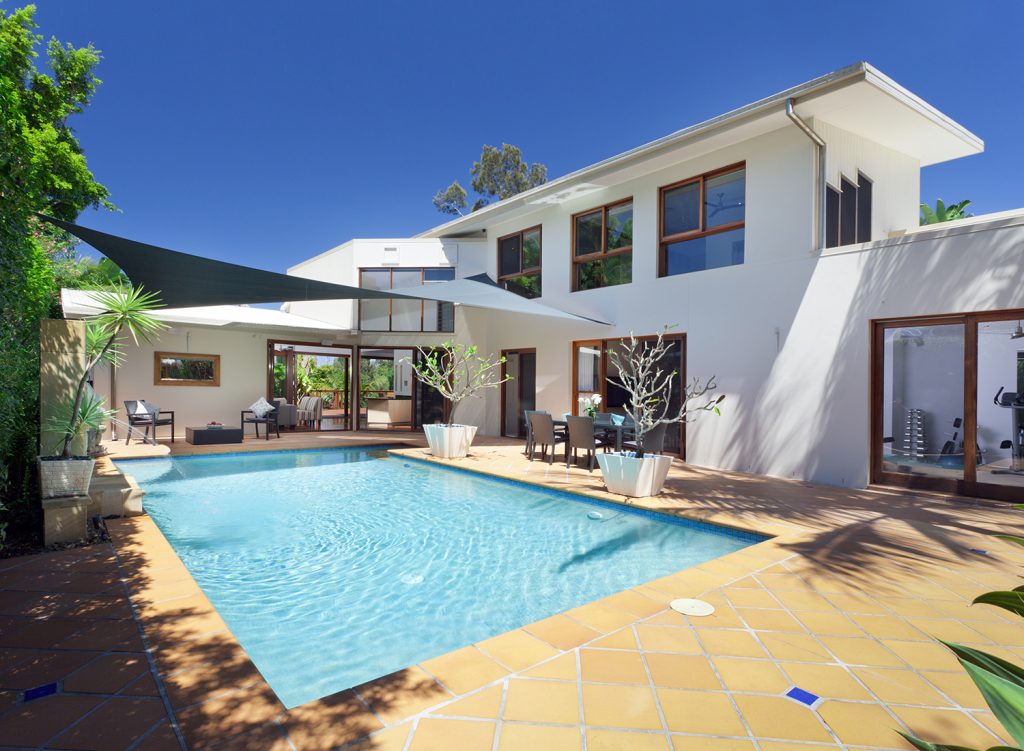 The past 18 months have seen us spend far more time at home than in previous years. For many, it has sparked the desire for a sea change with city people relocating to coastal towns and rural villages in search of space and while being able to work remotely in their city jobs. In this time the Northern Rivers region has seen the largest property price growth and the greatest influx of new residents than anywhere else in Australia. However, if you're lucky enough to already live in this beautiful corner of the country perhaps all of the extra time at home has peaked your desire to take on renovations – finally add that swimming pool or house extension you have been dreaming of.
Commencing your renovation journey can come with a labyrinth of paperwork and certifications. Engaging the help of East Coast Building Consultants (ECBC) will help to minimise the stress and confusion that can come with complying with local council requirements and meeting all building codes and standards. No matter what your building goals are, we will help guide you in obtaining the correct certificates and inspections at the critical stages of the building process.
Kitchen and Bathroom Remodels
When it comes to home renovations, upgrading kitchens and bathrooms never goes out of style. In 2018 -2019 the Housing Industry Association estimated that there were 149,352 kitchen renovation projects happening in Australia. Whether you're putting Ottolenghi to shame or your culinary skills extend to reheating Uber Eats, there is no denying that the kitchen is the heart of the home. In this time there were also 233,000 bathroom remodelling projects across the country. Often, when we upgrade our kitchens and bathrooms, one of the key factors after aesthetic and functionality is creating an eco-friendly space. ECBC can help you cut your carbon footprint and household costs with a thorough BASIX assessment. Before commencing your renovation, we can assess your home and highlight which features require upgrades to obtain a BASIX certification, this can include upgrading bathroom fixtures, switching your oven and cooktop to gas and checking the efficiency of your hot water services.
If you're planning to commence major renovation such as a kitchen or bathroom remodel you will be required to obtain either Complying Development Certificates or Construction Certificates. A Construction Certificate identifies whether the building plans align with the Building Code of Australia and a Complying Development Certificate allows you to fast track the commencement of work instead of going for a Development Application. This can save you between $2,600 and $15,000. All work will require certification, this will include detailed building plans, engineering plans and specifications, however, each project is different and will require specific certifications depending on the proposed work. At ECBC we have over 20 years of experience dealing with the councils in Ballina, Byron, Tweed, Lismore, Richmond Valley, Kyogle, and Clarence Valley. We can work with you before the commencement of your renovation to ensure you have all the appropriate paperwork. As your private certifier, we will also carry out inspections at crucial stages of the building process, ensuring that compliance and legislative requirements are being met.
Extensions or Adding a Granny Flat
If you have a growing family, are creating space for ageing relatives or would like to turn your home into an income-producing asset, are probably thinking of extending your home. Adding to the current footprint of your home – including adding a separate dwelling on the property – will require council approval. As a rule of thumb, work that requires any structural changes, excavation or the inclusion of a new dwelling will require certification. As well as a Construction Certificate, it is highly recommended to include Dilapidation Reports in your building application. A dilapidation report is usually completed for existing buildings on properties adjoining a construction site or for buildings on the same property. This is necessary where construction works might have an adverse impact on existing adjacent properties. If you live in close proximity to your neighbours or the work being carried out will be close to or include your existing structure, a Dilapidation Report will act as a risk mitigation measure to help resolve any dispute should damage occur to any surrounding property during the construction process.
Installing or Upgrading A Pool
Our backyards have become our sanctuary. Perhaps it has always been a goal, but now more than ever, Aussies are installing and upgrading their pools. It is estimated that 20,000 new pools are installed in Australia per year. Regardless of design – lap pools, plunge pools and full-size family pools – all are required to meet the same building and safety standards. Since April 2016, New South Wales pool fencing law is effective for all residential and commercial pool owners, where you must meet your local council's pool safety barrier requirements. The law requires every property with a pool to hold a valid inspection certificate that remains valid for three years. East Coast Building Consultants provide fully accredited pool fence inspections and ensure that your fence adheres to all regulations. We will assess features such as the gate latch, the opening direction, fence height, the size of openings in your barrier and features that make your barrier non-climbable.
Let East Coast Building Consultants remove the confusion of navigating the certification process and help you achieve your renovation goals free of hassle and concern.