Is Your Pool Fence Legally Compliant?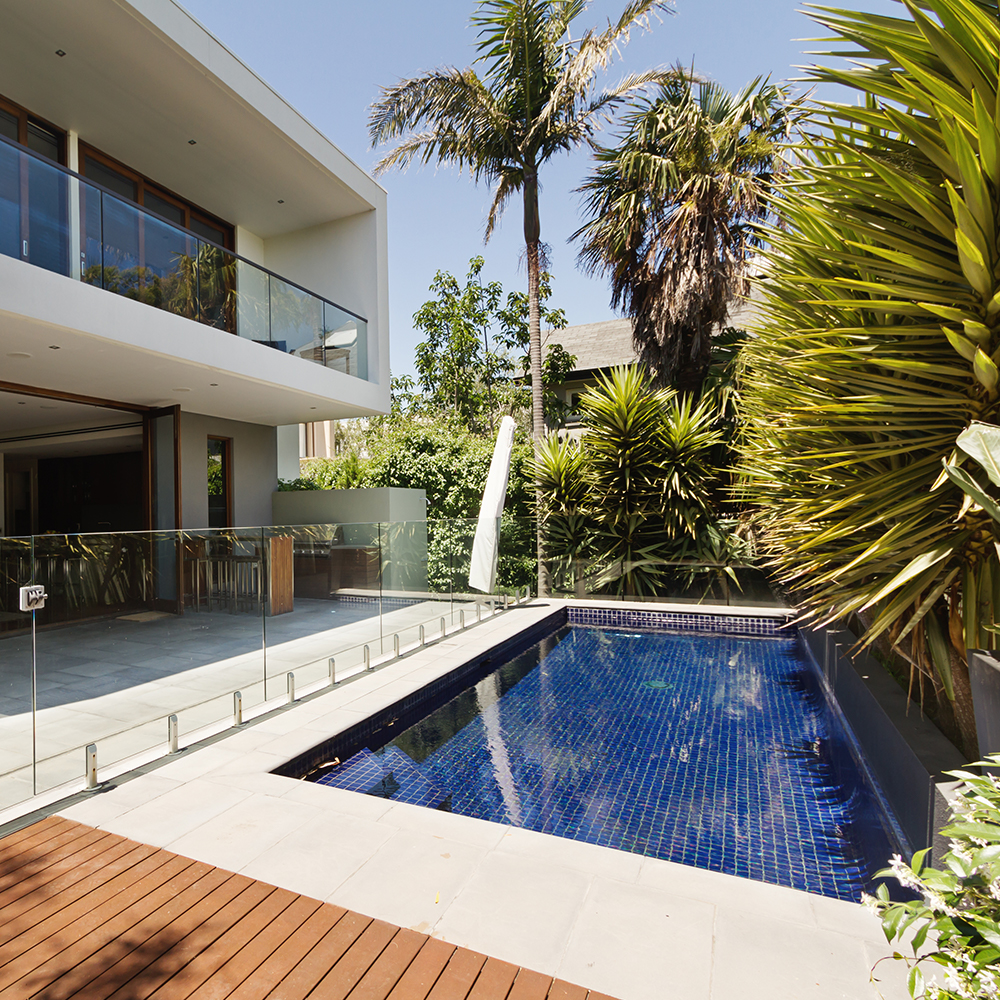 It's the Aussie dream to own a house with a pool. Having friends over for a barbeque while the kids splash about is what summer looks like for many Australians. A pool offers endless hours of entertainment or a private escape from the everyday. It's so important to make sure your pool is safe for family and friends. Did you know that compliant pool fences are mandatory, required by State and Council laws?
What are the Pool Fence Requirements?
Like most things in Australia, laws will be different depending on where you live. In New South Wales, a pool fence is complaint and safe if it meets the following criteria:
It prevents young children from accessing the pool.
It is at least 1.2 m high.
It does not have gaps more than 100 mm wide.
It has a 'non-climbable zone' of at least 900 mm.
It closes and bolt automatically.
The gate must open outwards.
The pool fence must be well maintained and in good working order.
You can visit this webpage for detailed information about the NSW Swimming Pool Act.
Preventing Drownings is Key
In 2020, 11% of all Australian drownings occurred in private pools. This is why having a sturdy and compliant pool fence is so essential. Kids are adventurous and curious and while a fence is no substitute for good supervision, it keeps the area around your pool safe, especially for young children. The Swimming Pools Act was first introduced in 1992, and after a summer with a high rate of drownings in 2012/13 it was drastically revised. Tough new laws for pool owners were introduced by State and Councils. These laws require all pools to have a fence compliant with State and Council laws. A significant change for pool owners is having to gain safety certificates and register pools on the Swimming Pools Register. Since the introduction of the revised Swimming Pools Act in 2013, there have been fewer drownings in private pools, proving that prevention is key.
So why do I need an Inspection?
An inspection is just one step in the process of making sure your pool is safe for your friends and family. Plus, you won't be able to register you pool without a Pool Safety Certificate. This can be only issued by a trained, third-party professional such as East Coast Building Consultants.
The first step in the process is to make sure your pool fence meets the laws in your region. In order to maintain 'quality control', you are required to have your pool fence inspected by a trained professional. They will inspect your pool and the surrounding area to make sure it meets all safety standards and regulations. If you get the tick of approval, the inspector will issue you with a Pool Safety Certificate. This will be valid until the laws are changed, unless you own a rental property. For rental properties, your pool fence must be inspected every three years.
Remember that it is not only swimming pools that apply, but also spas, inflatable and portable pools with a depth of 300 mm or more. These must also have a safety barrier that separates it from the residential building. Spa pools can be covered and secured with a lockable door, lid, grille or mesh. An inspection will identify if your safety measures are adequate to have the pool or spa registered on the Swimming Pool Register.
Inspect First, Make Changes As Necessary
If your pool complies with NSW regulations, gaining a Pool Safety Certificate will be straight forward. However, sometimes we visit pools that do not meet the required standards. In this case, our licensed inspector will provide a detailed 'Notice of Non-Conformity', which clearly sets out what needs to be changed to the pool fence so that it meets laws and requirements.
While your pool may have been compliant at the time of being built, homeowners often make changes to the backyard that may take the pool into non-compliance. You may have added a pool cabana, planted a tree, added outdoor furniture or a barbeque that impacts pool safety compliance. With an inspection, you will receive specific advice on what changes you need to make, in order to have your pool registered.
At East Coast Building Consultants, we offer Pool Fence Inspections to provide you peace of mind. Our licensed inspectors will come out to your property to inspect your pool, fence and its surrounds.